I was going to quit; I was going to chuck it all.
Let's go back in time, a year ago, I took 2 courses in building a tribe, a great group of people on Facebook because anyone with a brain knows the best way to build a business on Facebook is through groups, not posting on your wall.
People join groups because they want to interact with you. I built the damn group page. After a while it was stale, stuck, a pain-in-the-ass to post to daily, and a year later I decided to chuck it all. It frustrated me, and being frustrated was the last thing I needed or wanted in my life.
Enter a man. Yes, a man came into my life and as he learned about me, he encouraged me to let go of almost everything I was doing and I was hearing him.
I thought about it.
He actually pointed out my failures as he saw them. He threw down doubts about everything I had planned. He made me feel as if I had wasted the last 3+ years of my life.
He attacked my idea of an interview book I was hoping to sell for a documentary.
I look back now and realize what a mess he is.
I quit one thing I had lost the inspiration to do, my livestream on Facebook. I held onto everything else because when I quit the livestream, the group became the hangout with me. I didn't see it right away, but suddenly conversations were happening, and I realized the damn group was working. People transitioned.
THE DAMN GROUP WAS WORKING!
I am thrilled. It took a year to rev up the engines, but it is in 5th gear and taking control of the road.
If you are interested in being in the thriver's seat with the rest of us, here is the link to see more and join.
https://www.facebook.com/groups/thrivelivethrivezone
I have all kinds of new ideas for this group starting with giving shout outs to those who have jumped in and have inspired me.
RAIN OR SHINE LET'S GO!!!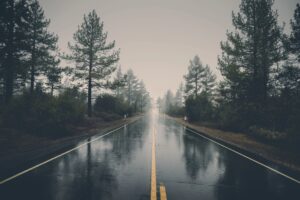 Thank you!