Coming Soon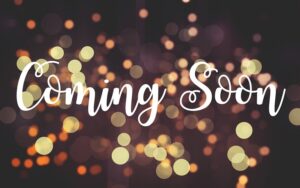 As promised, I am doing something new by telling readers and listeners what the next weeks podcasts are about as a way, yes, TO get more interest.
Every week will begin on Mondays. The title on June 6th is Alex Mathers. This is " get your butt out of bed day." I share something he wrote and it is a wowzer for mental health moments day. The week ends on Sundays.
June 7th is titled Ugly Does Happen and it is about my encounter with a recovered Heroin and Crack addict whose favorite drug of choice is now alcohol. I go on to give info on dealing with an addict in your life.
June 8th is titled Romance then Sex and oh yes I do touch on that a little but the main point is where is romance these days?
June 9th is titled Oh Goody More Work where I touch on a new project in grief.
June 10th is titled Speaking to Your Soul and I finish up with an episode from 2 weeks ago.
June 11th is titled The Forgiveness Gauge where I talk about my new book, forgiveness, when you know and how you know it is time.
June 12th is titled I Cried and I get personal on #choose you day because I cried.
I will be back next week.